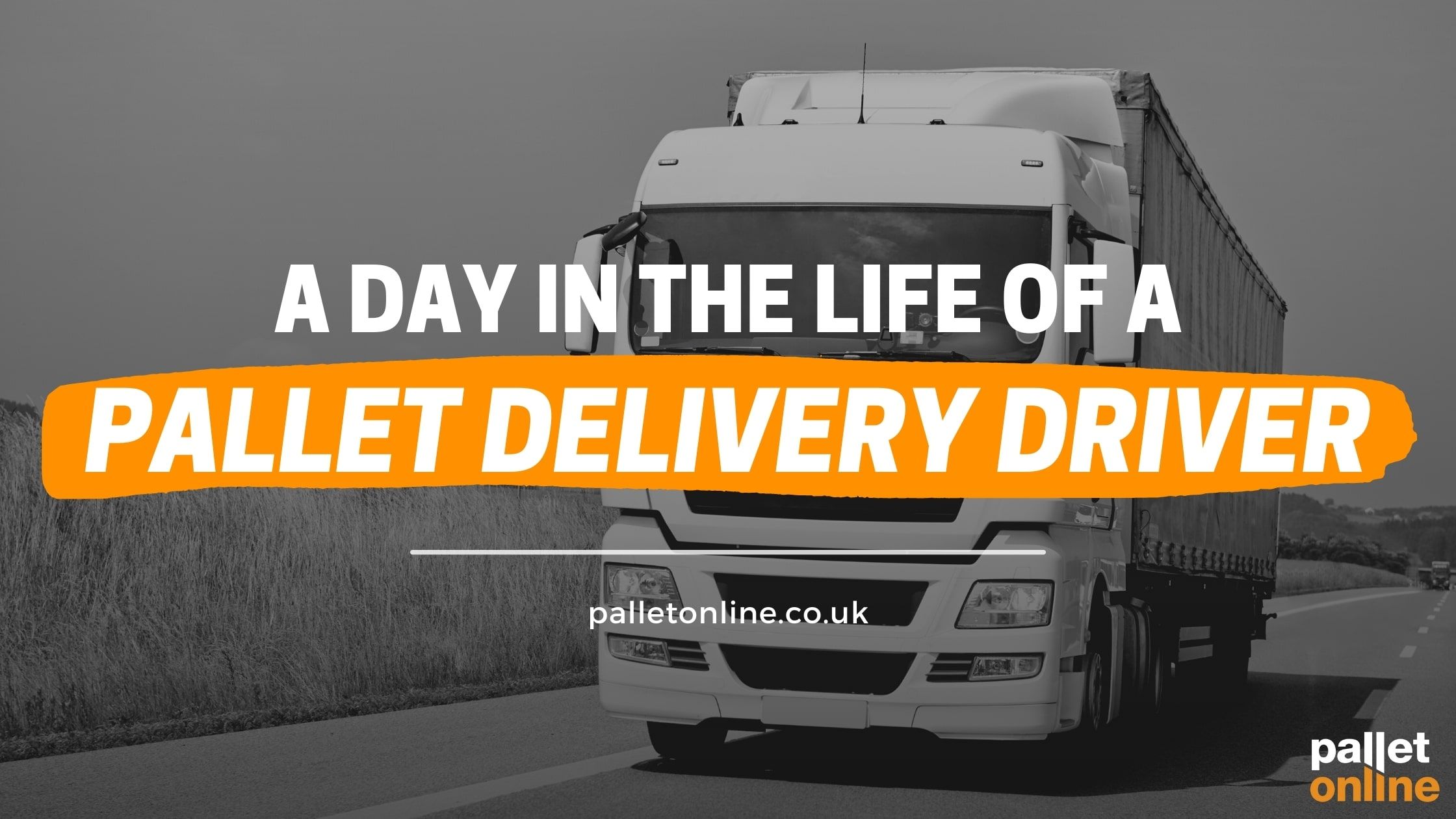 When supermarkets and high street shops reach near-empty, we're often quick to forget those responsible for crucial stock drops...
Heavily relied on to pick up and drop off goods, yet hugely underappreciated by many; what exactly do truckers jobs entail and why are they so important?
How Early Do Pallet Delivery Drivers Start?
Usually, pallet delivery drivers start bright and early - often before alarms wake the rest of the world.
The earlier, the better, depending on the type of HGV driver. For example, Class 2 Day Drivers start as early as 7am, while Class 1 Night Drivers typically work night shifts trunking pallets to hubs for inspections.
That said, it can be tricky to say precisely when all drivers start their day as hours differ depending on the company, their role and their contracted hours, too.
What Does a Pallet Delivery Driver Do?
Firstly, drivers not only deliver pallets, but they help load them onto their trailer bright and early in the morning, and the same goes for collections, only they help offload them and transfer them to the warehouse instead.
Drivers can start delivering once their trailers are full, and they have their schedules at hand.
In most cases, pallet delivery drivers work against the clock with small-time windows, i.e. roughly 15 minutes are allowed for each delivery and collection.
Occasionally, there may be times when truckers return to the depot with more or fewer pallets than they should. But remember, this is through no fault of their own as many things can cause shipping delays.
Obstacles like road traffic accidents, road works, heavy traffic flow or even vehicle breakdowns can throw drivers massively behind schedule.
Realistically, when pallet delivery drivers get delayed by even just 30 minutes, they are not only behind schedule by 30 minutes - there's more to it than that. Every problem they face has a knock-on effect on their day.
Let's say that they get stuck in traffic for the final 30 minutes of a 1-hour journey, adding another 30 minutes onto their drive; that is roughly an hour of deliveries or collections they will run out of time to complete.
Of course, any deliveries or collections missed from that journey would be pushed back to the following day.
At the same time, several people will be feeling frustrated, let down and even confused. But rest assured, you won't be forgotten about - they will always do their best to get to you the next day!
What if Drivers Return with Incomplete Jobs?
As we said, there will be some days when drivers physically cannot complete all jobs on their schedule through no fault of their own.
In which case, any outstanding jobs are usually re-scheduled to complete the next working day depending on volumes and demand.
So, in some cases, drivers may be scheduled additional jobs to account for those previously missed.
Recently, this is proving extremely difficult amongst the HGV driver shortage and pallet delivery drivers forced into self-isolation due to COVID-19.
Some are seeing delays of up to a few days as depots all across the country are under pressure to collect and deliver goods quickly; that pressure then reflects on pallet delivery drivers who face longer working hours.
In an urgent bid to help clear the backlogs, many couriers aim to recruit drivers (mostly Class A drivers). Hopefully, their efforts will help fill the 60,000 HGV driver gap that has caused havoc for thousands of British businesses.
Are Drivers Given Breaks?
Like all other workers, truckers get a lunch break too: it's a much-needed rest stop given that they are on the road all day, most days!
Drivers can replace their lunch break with regular shorter rest stops if they prefer. But again, this depends on the company and the contract between the two.
Such breaks allow them a moment to switch off, breathe and refresh their minds, ready to hit the road once again.
Is it Hard Being a Trucker?
In reality, many HGV drivers will agree that being on the road all day or night can be tiring but so rewarding, especially if you're a people person!
While trucking means spending a large part of the day or night in your cabin, not all truckers get lonely on the road; some even claim to enjoy the peace and quiet, and we don't blame them!
Outside the cabin, delivering pallets involves lots of stops to new (and familiar) faces, so there is plenty to keep you on your toes and pass the time quickly.
Then, of course, the fun part of being a pallet delivery driver is dressing your cabin to feel a little more like home - something a little more to your taste.
There's nothing quite like home comfort when times get tough, are we right?
If you are looking for a rewarding new career opportunity, our parent company, Browns Distribution, are hiring drivers; even those with very little HGV driving experience and delivery van drivers are welcome to apply!