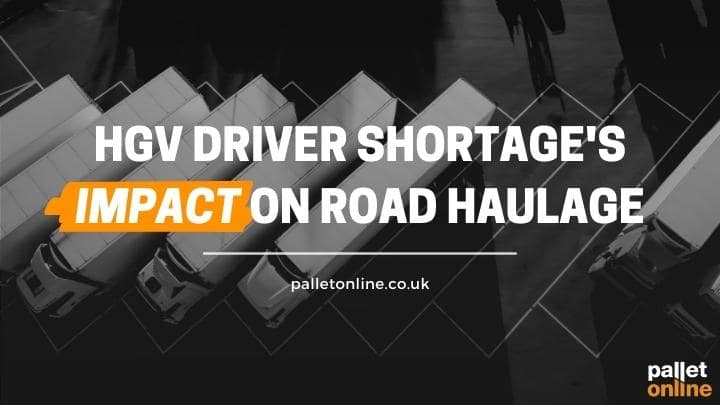 The number of HGV drivers in the UK is falling catastrophically.
Currently, more than 76,000 lesser experienced drivers have been called upon to help keep the road haulage industry well above water.
But despite the huge number of drivers who have stepped up to help during these challenging times, the total number of HGV and LGV drivers on the roads is still declining.
With an enormous 47% of all HGV drivers aged 50 years or above, many are heading towards a much-deserved retirement; And as they call it a day, others are urgently needed to take their place... which is proving to be a much harder task!
UK Government Talk Solutions
Urgent talks between the UK government and retailers take place, as logistics groups and wholesalers expose serious threats of bare supermarket shelves amongst a critical nationwide driver shortage.
Officials from the Department for Environment, Food and Rural Affairs have recently discussed potential solutions, such as increased overtime offerings and capacity for HGV driving tests and training; Hopefully, these measures will help bring new local drivers to fill the gaps!
Moreover, the same officials are now considering putting drivers on the official shortage occupation list to advertise jobs to those working overseas.
That way, we can be sure that open vacancies have been advertised to a wide-scale audience!
Shortage Of Supermarket Supplies
In the meantime, the current HGV driver shortage is sparking major concerns over Brits returning to their old habits as previously seen at the very beginning of the COVID-19 pandemic.
With such high demand for supermarket produce back then, there simply weren't enough lorry drivers to keep up with demand which meant many shelves were left bare; And Brits left panic buying!
However, due to the recent driver shortage, Brits now face their second summer with nearly-empty supermarket shelves.
Not to mention that as hospitality venues reopen to the public, the current food shortage is likely to worsen as demand surges.
The economy massively depends on recruiting more HGV drivers, as without them, Britain could face these issues for much longer than expected.
Why Is There a Driver Shortage?
Admittedly, the HGV driver shortage comes as many truckers in Britain had moved temporarily from Eastern Europe to work in the country, and have since returned home to their families as the pandemic and subsequent lockdowns began.
As businesses were ordered to close as a result of the first lockdown, the need to ship goods declined, and thus, there was no reason for Eastern European workers to stay in the UK as there was very little demand for drivers at the time.
When they headed back home, jobs in the UK were touch and go, and as the economy stumbled, nobody really knew if their job was safe.
Then with thousands of Brits facing redundancies, eastern Europeans found returning to their roles as pallet couriers much more difficult than previously as there were even fewer jobs to return to.
If that wasn't tough enough, the COVID-19 pandemic resulted in a loss of 12 whole months of HGV driver training and testing, which created a catastrophic crisis as Britain headed out of the EU.
And the biggest question was - as it is now - just how are we going to replace the 100,000 truckers that we've lost?
Inevitably, this has resulted in a huge nationwide push in HGV driver recruitment - the more we recruit, the better!
But, like most good things, this will take time and a significant amount of patience.
How Is The Driver Shortage Affecting Road Haulage?
The Road Haulage Association has recently reported that the catastrophic driver shortage is causing freight volumes to rise uncontrollably, and rapidly.
Hauliers are finding it extremely difficult to distribute work throughout their network of depots and main hubs, forcing them to implement temporary restrictions on some of their services to help relieve pressure.
At PalletOnline, we'd like to assure you that we are doing everything possible to honour all collection and delivery dates, but occasionally, there may be small delays due to extremely high freight volumes.
However, our level of customer support has always been second-to-none, even throughout recent (exceptionally) trying times - we're here for you.
For further advice or support, please contact us on Live Chat and we'll get back to you promptly.