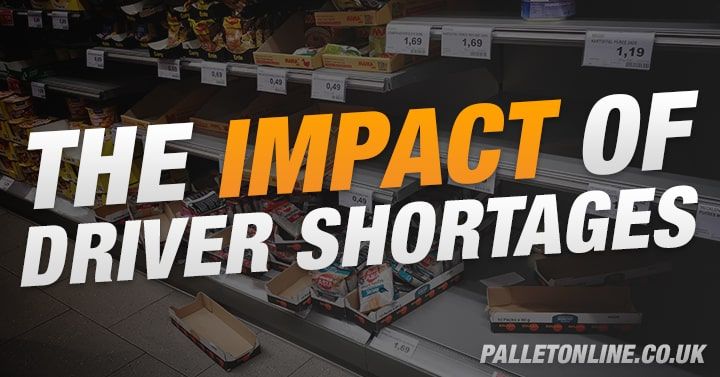 It's no secret that Britain has fallen a few thousand HGV drivers short, but just how serious has this national crisis become?
As many turn a blind eye to reports of the national HGV driver shortage, situations are worsening, and local communities all across the country are beginning to witness the severity of having far fewer drivers on board.
Councils Appeal For New Drivers
It appears that couriers are not the only ones feeling the pressure of recruiting more drivers amid the national shortage, with many local councils urgently appealing for short-term workers to fill in the gaps.
Furthermore, tough decisions to temporarily suspend some council-run services, including garden waste collections, are in talks as nationwide shortages continue to grow.
Many councils report staff members self-isolating for ten days after meeting with someone who has tested positive for COVID-19; with the national driver shortage, finding cover staff is seemingly impossible.
Moreover, as councils source more drivers, hundreds of businesses aim to boost their driver recruitment plans in a desperate attempt to help solve the shortage crisis once and for all.
Supermarkets Face Further Shortages
Meanwhile, shoppers panic as supermarket shelves remain almost empty; with deliveries delayed by even a couple of days, restocking the shop floor is seeing significant delays.
Furthermore, as some foodstuff manufacturers struggle to allocate drivers for deliveries, their warehouses hold crucial stock with nowhere else to go; the longer those goods are held, the more profit loss suffered by those businesses.
However, industry experts warn that empty supermarket shelves could continue in the coming months, which will inevitably see businesses lose more money than they can afford.
As a result, shoppers could potentially see the cost of goods increase once again, or worse: supermarkets may re-introduce limits on the number of certain goods their shoppers can purchase in one visit.
Remaining Drivers Feel The Pressure
Naturally, the industries' remaining drivers feel the pressure of carrying out deliveries and daily jobs, but with large numbers affected by COVID-19 and some drivers retiring, hitting deadlines is proving extremely difficult for many.
Sadly, the transport industry is short too many drivers to cope with such heavy demand.
As businesses lose more HGV drivers, demand increases significantly and the problem seemingly worsens.
The industry body has warned that the remaining HGV drivers are becoming exhausted after committing to longer working hours, and extended hours will unfortunately not fix the shortage crisis.
Subsequently, the responsibility falls on the transport industry to drive recruitment plans and source lesser experienced drivers, helping them progress in their trucking career and bid farewell to the shortage once and for all.
28.8% Drop in Number Of Temporary Delivery Drivers
Recent figures reveal that between March and June 2021, the industry saw a staggering 28.8% drop in temporary drivers to cover those retiring or unfortunately affected by COVID-19.
Additionally, as national lockdown restrictions eased, a further 15.6% of delivery shifts required the help of agency workers to help work towards deadlines, but unfortunately, a small number of these have seen delays.
Naturally, with limited agency worker availability, working through huge backlogs of deliveries is taking slightly longer than anticipated for many logistical companies and couriers alike.
New Job Opportunities For Locals
Despite the effects of the national HGV driver shortage, there is at least ONE positive outcome from such a testing time: plenty of new job opportunities for locals who may have otherwise struggled to secure employment.
During the first and second lockdowns, Britain saw a record-breaking 370,000 redundancies as a result of COVID-19 and thousands of compulsory business closures.
Sadly, many more workers may face redundancy in the coming months after Brexit changes and a national driver shortage cause further complications for businesses who have only recently recovered from the pandemic.
Conclusively, many hauliers and transport firms have boosted their HGV recruitment schemes, with many offering incentives and working tirelessly to fill the roles lost in recent times.
If you are looking for a rewarding new career opportunity, our parent company, Browns Distribution are hiring; even those with very little HGV driving experience and delivery van drivers are welcome to apply!