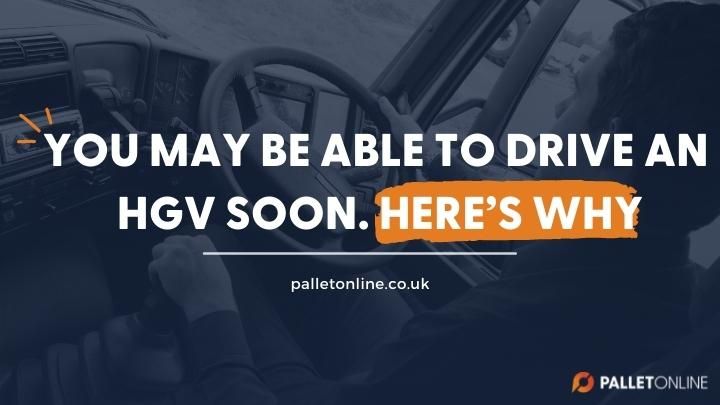 In light of recent government proposals, the way in which license classes work may change.
This is something that has provoked many debates, with many people believing the new changes will make our roads even more unsafe than they already are.
Take a read of our blog, and let us know what you think.
What Does the New Change Mean?
In a new government proposal, class B licence holders may soon be able to jump behind the wheel of much larger vehicles.
Usually, those who want to drive vehicles over 3.5 tonnes have to obtain a class C licence, which allows them to drive larger vehicles weighing in at up to 7.5 tonnes.
This new proposal has sparked quite an uproar!
Many people believe that the standard of driving is far too low for a change like this to be safe, and that a lot more accidents will occur as a result of this.
Prior to this, in order to be deemed safe to drive larger vehicles (such as ambulances, rigid trucks or minibuses, for example), people had to take extra training, as well as pass multiple tests to be granted their class C licence.
This wasn't always the case, though. Before the 1st of January 1997, any driver who was given a class B licence could also drive vehicles up to 8.25 tonnes, as well as minibuses!
However, this was changed by the EU.
This is the current process someone has to go through to obtain a class C licence:
1. Ensure you meet the prerequisites. Before you can be given your licence, you have to hold a valid UK car licence. You also must hold a provisional lorry licence, as well as be fit to drive.
2. Once you meet the above, you can then start your driver CPC (Certificate of Professional Competence) tests, which include a theory test, hazard perception test and seven case studies
3. Once you've passed the necessary theory tests, you can then start the practical tests, which include road driving, vehicle safety questions, and off-road exercises
4. The final test is a practical demonstration, which tests your ability to carry out certain procedures, such as safety checks and assessing emergency situations.
Once you've passed all 4 of these steps, you'll be given your class C licence.
That's a lot of things that will be missed under the new proposals! What do you think?
What's the Reason for the Change?
The change has been made possible by Brexit, as the EU can no longer place restrictions on what vehicles people can drive.
The main reason for the change, though, is due to the ongoing HGV driver shortage that has plagued the logistics industry for months.
During the midst of 2021, the HGV driver shortage was hard to miss. From empty shelves to fuel shortages, it was obvious that something wasn't quite right.
Many blamed it on the COVID-19 pandemic, while others said Brexit was the culprit. The reality was that the UK was 100,000 HGV drivers short, and something had to be done about it.
To date, there are still some lingering effects of the shortage, which is why the government are proposing to introduce this new change.
Is the Change Good or Bad for the Logistics Industry?
While it's true that something has to be done about the HGV driver shortage, many believe that this is possibly one of the worst ways to resolve the issue.
Even though this is a legal change, many logistics and pallet delivery companies will continue to only hire drivers that are fully qualified. As the change will likely result in more and more collisions on our roads due to inexperienced and untrained HGV drivers, delays in the supply chain may become commonplace, with investigations taking place following accidents.
Although safety is number one priority for the DfT, some feel as though this isn't the case at all, and that the organisation have taken a huge leap back in its efforts to improve driver welfare and safety on the road.
Sadly, there were 251 fatalities involving HGVs in 2019, a frightful statistic that the DfT, of course, aim to reduce, but, how will the new proposal affect this?
It goes without saying that driving an HGV is a lot different than your standard car, which is why there is so much rigorous testing in place at the moment. Not only are HGVs obviously larger and heavier, but they also have much different braking systems.
As HGVs use air instead of hydraulic fluid to brake, the way in which you slow the vehicle down differs dramatically, not to mention the increased stopping distance. In dry conditions, a lorry will take an extra 40 metres to come to a complete stop, something which regular motorists won't be used to!
When we learn to drive a car, we're all taught about blind spots, which many drivers tend to ignore anyway. In a lorry, blind spots are greatly increased. Although many new vehicles come equipped with blind spot technology, it's impossible to eradicate them completely.
Watch this video on blind spots, it may surprise you:
At first glance, there seems to be a perfect view of the trailer, road and surrounding areas, but that's not always the case.
Remember, if you can't see the driver, the driver can't see you.
---
There's no surprise that these proposals have generated many opinions on the internet, with most vouching against the change. What do you think?
Here at PalletOnline, our network's drivers are fully trained to make sure your goods will arrive to their destination in one piece. Fancy a quote? Get a free and instant pallet delivery price in seconds.