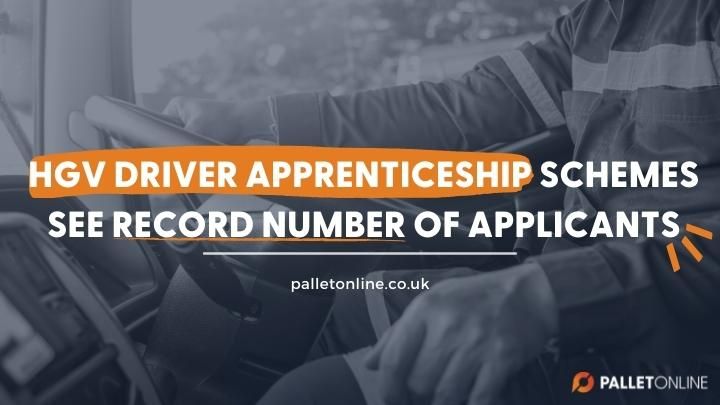 Cast your mind back to late 2021... what comes to mind? Petrol stations drier than the Sahara and empty shelves galore?
Well, THAT was by fault of the HGV driver shortage the UK experienced in the later months of 2021. But, what caused this pandemonium? Ultimately, the blame was placed on both Brexit and the ongoing COVID-19 pandemic.
With many drivers having to return home due to fears over COVID-19 and the uncertainty of Brexit, many driver's seats were left empty. This, of course, was a huge problem for everyone, as a whopping 89% of freight in the UK is moved by road!
Luckily, the shortage looks to have concluded. What hasn't concluded, though, is the overwhelming number of young applicants that have shown an interest in HGV driver apprenticeship schemes. This allows aspiring drivers to "earn while they learn".
Apprenticeships are now incredibly popular, with 322,500 people enrolling onto an apprenticeship in 2019 in England alone! This way of learning allows drivers to gain necessary knowledge while also getting priceless practical experience in the cab.
How long does it take to become an HGV driver?
Not as long as you think!
In fact, the National Driving Centre advises that becoming an HGV driver typically takes between 6-8 weeks... not too shabby!
The process can differ depending on the country you're applying from, but in England, the process will likely be similar to this:
Step 1 - Add the relevant Lorry entitlement to your learner's licence and request & complete the D2 application paperwork. This occurs at the same time you submit the D4 form to a doctor in order to be certified medically fit to operate a larger vehicle.
Step 2 - While you wait for the DVLA to return your licence, start studying for your LGV theory examinations (multiple choice, hazard perception, and CPC).
Step 3 - After passing your LGV theory examinations, you'll be eligible to begin your lorry training and take your practical driving and CPC tests.
Easy as pie! Well, kind of...
Can I get funding for my HGV licence?
The government can fund your licence depending on how you access your qualification. If you took your course through the AEB (Adult Education Budget), the government will provide funding for both your medical and HGV licences.
If you choose to go down the apprenticeship route your course and licences will also be funded by either the government, the employer or both, so you won't have to pay a penny!
Where can I join an HGV Driving Apprenticeship?
Many well-known couriers and independent delivery depots alike are recruiting apprentices in your local area right now! All it takes is a quick Google search to discover the opportunities that are waiting for you.
The government also offer a dedicated apprenticeships page where you can tailor your searches and apply to as many listing as you want!
You'll also be able to find HGV driver apprenticeships on Indeed and Glassdoor or any job listings page.
There are also a few requirements set out by the government to be an apprentice in the UK, though. To be eligible for an HGV apprenticeship, you must:
Be 18
Not be in full-time education
Be living in the country you're applying in
If you meet those 3 requirements, you're good to go!
---
We understand the thought of paying thousands for your HGV licence may be a huge turn-off, and for that reason, we hope we've been able to shed some light on why apprenticeships are great, not only for the cost factor, but also many other reasons, too!
Find more information about HGV driver apprenticeships on the .gov website.