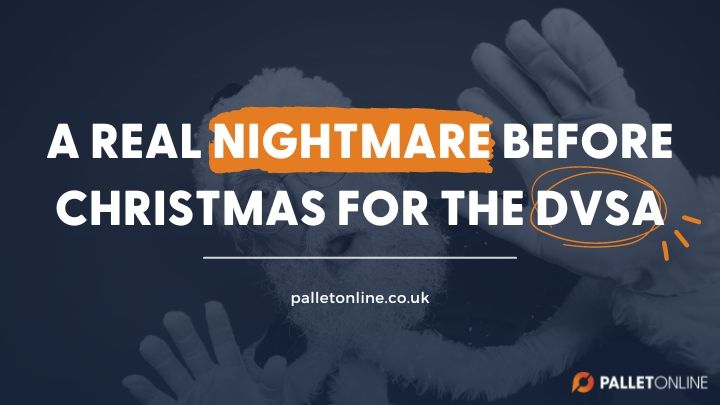 A recent announcement by the DVSA may mean that many Christmas driving tests will be affected due to the upcoming examiner strikes.
Read on to discover more about the latest DVSA industrial action, and what it could mean for the ever-growing HGV driver shortage.
Who's Going on Strike?
On 29th November 2022, the PCS (Public and Commercial Services) Union announced that DVSA examiners will be taking industrial strike action starting from 13th December 2022 on a regional basis.
According to the PCS, the reason for the strikes is due to issues regarding pay, jobs, pensions and redundancy.
This announcement couldn't come at a worse time for many learners, as the driving test backlog means wait times of up to 19 weeks in some parts of the country.
Although the PCS claim pay is one of the main reasons for industrial action, many people are questioning this, as the starting salary for a driving examiner is approximately £25,000 per annum.
The PCS doesn't think this is fair, though, and has released the following statement:
"This is the first wave of the hardest-hitting industrial action the government will have faced in decades and will cause a massive amount of disruption.

"The government, which has spent years turning a blind eye to our pay demands, will no longer be able to ignore us.

"Our members are proud of their work, so it's not easy for them to take action they know will affect the very people they came into the job to serve.

"But the government has given them no option. Their pay has fallen far below inflation and many of our members – the government's own workforce – are forced to use foodbanks because they can't afford to eat.

"The government is in the position to stop these strikes by putting money on the table. Ministers must know we will not stop until our demands are met and our members receive the decent pay rise they need to get them through the cost-of-living crisis and beyond."
What Do the Strikes Mean for Future Tests?
While the DVSA haven't yet said that tests will be cancelled during strike days, they'll likely be affected. Some cancellations or delays may be inevitable.
To avoid completely halting DVSA tests, the PCS are splitting the strikes up on a regional basis.
The strikes will begin on the 13th December 2022, and will last six weeks. The planned strikes are split as followed:
Scotland & Northern England - 13th-18th December 2022
North West, Yorkshire and the Humber and North Wales - 19th-24th December 2022
West and East Midlands - 28th-31st December and 3rd January
London, South East, South Wales and South West - 4th-10th January
A full list of the DVSA workplaces and test centres that will be affected can be found on the PCS website.
The strikes are expected to affect a range of DVSA services, including:
Car tests
Motorcycle tests
Lorry, bus, coach and minibus driving tests
MOT's for HGVs, buses and trailers
What Do the Strikes Mean for the HGV Driver Shortage?
Sadly, the current state of the HGV driver shortage doesn't seem to be improving anytime soon.
Recent reports suggest that the shortage is set to triple by 2026, meaning Europe could lack a staggering 2 million drivers!
Earlier in the year, we saw the government pose a motion that would allow standard, class B licence holders to drive HGV's, however, nothing came to fruition.
The DVLA strikes look to do nothing but make the driver shortage worse, though. As the backlog grows, so does the driving test wait time, which could see potential HGV drivers missing out on an essential licence.
---
We hope this article has given you a better insight into the current DVSA industrial action and what it means for future driving tests and the ongoing HGV driver shortage.
In lighter news, if you need to ship large or heavy goods that are unsuitable for parcels, look no further than PalletOnline this Christmas. Why not get a quote, or discover our range of services?
Questions & Answers
Both the DVSA or PCS have not confirmed whether tests will be cancelled, however, they have said there will be "disruption". Not all driving examiners are part of the same union, though, so it is likely that some tests will go ahead as normal.
Fortunately, the DVSA have confirmed that theory tests will not be affected during the strikes, and will go ahead as normal.
If your test is cancelled by the DVSA, a new date will be automatically allocated. However, if you wish to cancel your test, you can do so and will receive a refund if you give more than 3 days' notice.