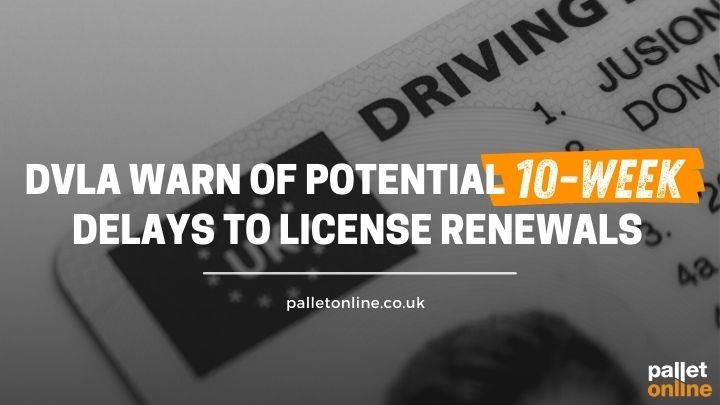 Despite COVID-19 restrictions becoming a thing of the past, adjusting to life as we knew it is yet another hurdle for many businesses to overcome.
Nationwide staff shortages and mandatory self-isolation periods have wreaked havoc for thousands of Brits across the country, with motorists warned of up to 10-week delays to driving licence renewals.
COVID-19 AND STRIKES THE CAUSE OF DELAYS
Concerns grow as motorists flood the DVLA with paper licence applications, developing a significant backlog of 1.4 million renewals and licence issues to work through.
Furthermore, the DVLA has urged motorists to submit their applications online where possible to avoid potential 10-week delays.
The Driver and Vehicle Licencing Agency claims that harsh COVID-19 restrictions and unpredictable staff strikes have caused significant delays to handling all paperwork, including licence renewals and applications.
With fewer eyes and hands onboard and many drivers reluctant to give away their details online, delays could be longer than 10-weeks.
ONLINE LICENCE RENEWALS UNAFFECTED
Moreover, despite recent claims of delays affecting online applications, the DVLA has confirmed that these remain unaffected by staff shortages and strikes.
The online application process is automated and less time-consuming for everyone involved. Motorists are also more likely to receive their new or updated licence sooner when applying online.
Members of the DVLA are urging people to follow the online application process, hoping to relieve some of the pressure of working through the remaining backlog in time for the festive period.
DVLA LICENCE DELAYS IMPACT THE TRANSPORT INDUSTRY
Additionally, delays to driving licence renewals are slowly taking their toll on the haulage industry, with many newly trained drivers eager to receive their HGV licences.
However, a lack of examiners has already delayed drivers-in-training from taking their test, and now they face delays in receiving their HGV driving licences, too.
Fortunately, the DVLA has promised to prioritise processing provisional and vocational HGV licences to avoid worsening the national driver shortage.
DVLA Warns of November Deadline for Expire Licence Renewals
In the run-up to the busiest time of year, the DVLA has warned motorists whose licence expired between 1st February and 1st December 2020 to renew their licence by November or risk getting caught in the backlog.
Conclusively, the DVLA is working through a backlog of paper applications submitted last August, with HGV licence applications prioritised to prevent worsening the national shortage.