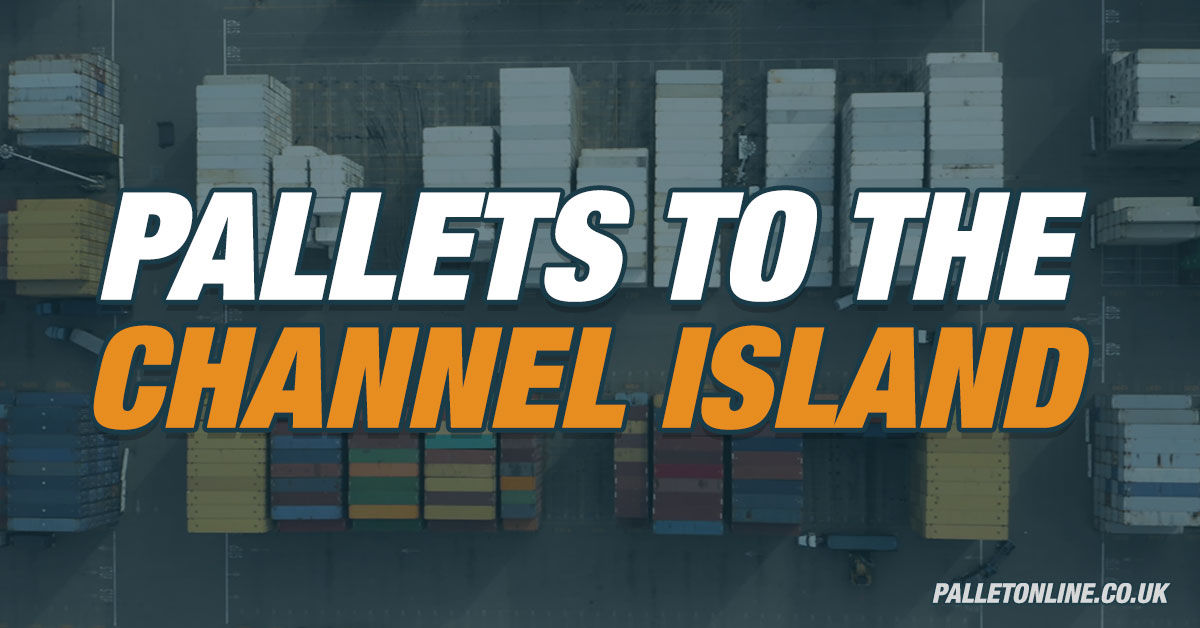 Arranging a pallet delivery to the Channel Islands while trying to run a business can prove difficult, particularly if you want your items to arrive there quickly.
Well, when it comes to choosing a trusted pallet courier that offers fast pallet delivery to the Channel Islands, you have plenty of (cost-effective) options.
At first glance, you won't know which of them is the best courier for your goods, so it's better to take your time and consider a few things before booking a pallet delivery to the Channel Islands.
In this article, we can tell you why PalletOnline is the best option for Channel Island shipping. Given the years of experience behind us, as well as the advantages we offer our customers, we believe we have the best solution to sending a pallet delivery to the Channel Islands.
Professional Services
As one of the best-selling pallet courier services in both the UK and Europe, we enjoy customer retention through professional customer care, remarkable reviews, and bargain prices for Channel Island shipping.
Moreover, we have secure and quick checkout processes and booking.
This way, you won't spend too much time figuring how to get your pallet made and collected ready for delivery.
Sending a pallet to the Channel Islands is just one of our services, and you can get a quick pallet delivery quote today.
With any Channel Island freight delivery, you will enjoy a fast process, reliable and friendly customer care services, as well as the best prices on the market.
With PalletOnline, you can send a pallet from any region of the UK and Europe, directly to the Channel Islands in no time.
Collections and Deliveries
With more than six decades of activity in the industry – and 10 years of online activity – we consider ourselves experts at what we do.
With our level of expertise, we've decided to offer our customers the very best to make it easier to send their Channel Island freight with us.
We offer same-day collections and next day deliveries when sending a pallet to the Channel Islands through our network.
If you have a small to medium business and sell products online, your customer can order their products today and receive their Channel Island freight by tomorrow.
Shipping products and complete customer satisfaction have never been easier when it comes to pallet delivery to the Channel Islands.
Order Tracking and Informationv
As we are active online, all our customers can track their order using our online order tracking system. You will know exactly where your goods are and how much time remains until your customers will receive their items.
In the unlikely event of a driver experiencing problems, you will be the first to know the status of your delivery. We'll try our very best to resolve any issues along the way and successfully deliver your pallet to the Channel Islands in a time-sensitive manner.
Things To Remember When Packing Your Pallet
Regardless of where you plan on shipping your pallet, always remember to pack all items properly and to our requirements.
To be accepted through our network, your items must be loaded and packed in a particular way. Following the requirements and our advice will ensure you minimise the risk of damaging your items or even having your delivery refused.
One more thing: remember to load your items or boxes to the pallet in weight order (heaviest first, lightest last) and use plenty of pallet wrap! Most couriers, including us at PalletOnline, recommend applying a few layers of pallet wrap to maximise safety during transit.
The Bottom Line
So, whether you are a seller – on Amazon or any other platform – or you just want to book a pallet delivery to the Channel Islands, you can safely rely on our services. Sending a pallet to channel islands is quick and easy with us.
As we are partnered with the Palletline network, you can be sure that your products are in safe hands. After all, the network handles more than 3.5 million pallets every single year and has a damage rate of just 0.01%.
If you need fast Channel Island shipping from regions within the United Kingdom or Europe, we can help deliver your pallet to the Channel Islands. We'll pick it up, prepare it for shipment, and deliver it to its destination as fast and as safely as possible.
Get your free quote by heading over to our website. Alternatively, you can contact us for more details! If you are looking for pallet delivery to channel islands, you have come to the right place.
For more information on booking a pallet delivery, please visit our Help Centre. You can always get in touch with any queries or concerns you may have!